I totally forgot about taking these pictures back in late September. We were heading into church for AWANA when we spotted this rainbow, then double-rainbow. The kids were so excited about it because just a few weeks prior we had seen another double rainbow near the turn into McNaughton. It is very rare to see two double-rainbows in a few weeks!
In front of Pine Grove Community Church, late September: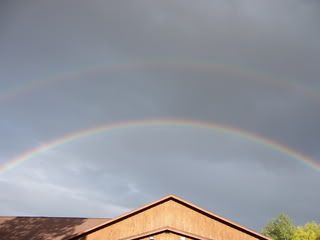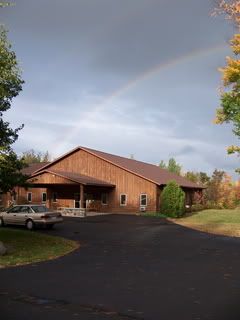 Near Bridge Road in McNaughton, WI, early September:
Enjoy!